About US

NSS Laboratories has been providing product safety testing and evaluation services to a wide range of industries since the year 2000. We opened our testing laboratory in Fort Collins, Colorado, USA in 2008. Our laboratory is an A2LA Accredited Testing Laboratory capable of providing a full range of product safety evaluations, tests, and inspections.

At NSS we are committed to technical excellence, customer service, and the safety of our clients and employees. We are an independent testing laboratory providing unbiased product safety tests, equipment and system evaluations, and a variety of inspection and consulting services to our clients.

NSS Quality System and Jurisdicational Approvals

Our quality system conforms to the following international standards:

- ISO/IEC 17025:2005 - General requirements for the competence of testing and calibration laboratories

Additionally NSS Laboratories is an Approved Field Evaluation firm in several jurisdictions in the United States including the State of Oregon, in accordance with Oregon Administrative Rule OAR 918-306-0300.

Our Location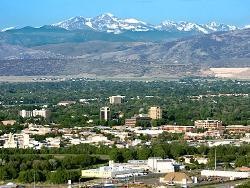 Our laboratory is located in the beautiful Colorado Rocky Mountain front range city of Fort Collins, Colorado. Fort Collins is home to Colorado State University and a thriving and innovative renewable energy industry. Fort Collins has received numerous accolades and awards including Money Magazine's #1 city in the United States (August 2006).


NSS Laboratories, Incorporated
800 Stockton Street, Unit 6
Fort Collins, Colorado USA 80524
(970) 472-0602

General Contact E-mail: mail@nss-labs.com